Since I was little, I've always loved the tales of sirenas/mermaids and so it was only natural for me to design a mug involving a sirena.  This design, however, is geared towards women.  
There are nights when a hardworking student studies all night or when a mother looses sleep tending to her child.  When she finally gets that deep, needed sleep, she may dream about being free, or being the most beautiful she's ever been, like a mermaid.  But reality catches up to her and she is awaken by the sounds of the alarm clock, or the cries of her children... or simply life.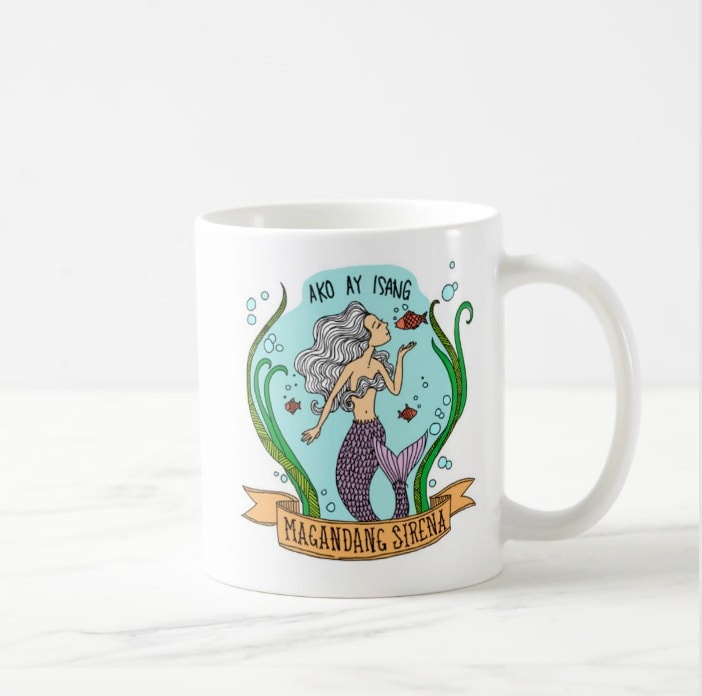 The artwork was digitally drawn and bright colors were used to make the design pop.
Translation:
FRONT:  I was a beautiful mermaid...
BACK:  before you woke me up.